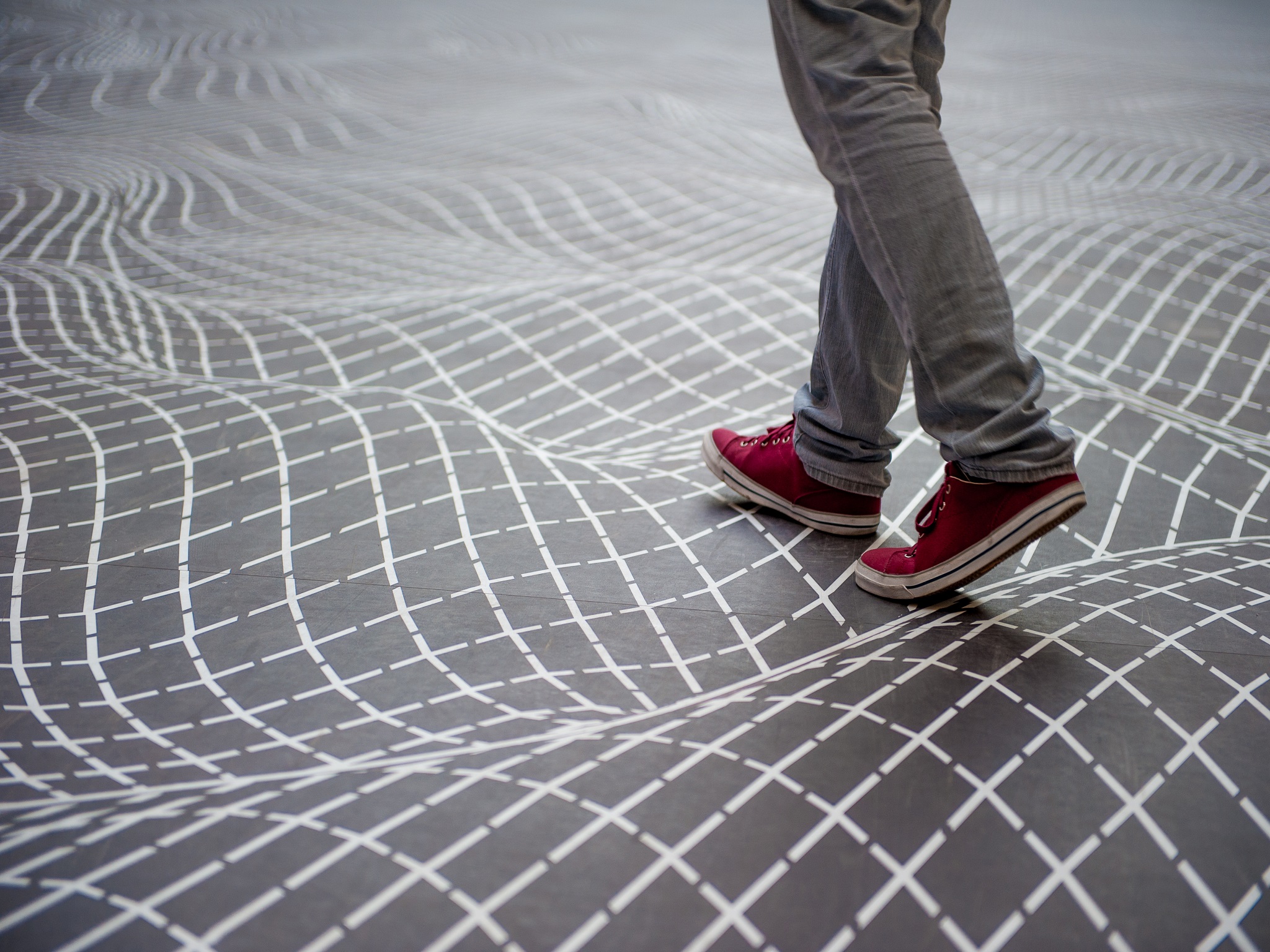 BMW XWALK
We live in a highly technologized world, surrounded by intelligent inventions, which make our lives more comfortable or more exciting and entertaining. Some innovations are so advanced that it's not always easy to explain how they work – especially in the automotive industry; you have to experience them to understand their sheer brilliance. Since not everybody might have the opportunity to experience the smart features of a BMW at first hand, we created a really great piece of art, which would help everyone understand…
To let everyone feel BMW xDrive, the intelligent all-wheel drive system, we created a 3D-floor sticker consisting of 50,000 Xs; the BMW xWalk, an optical illusion that gave passers-by an idea of the real life xDrive experience. The feeling: surprisingly smooth.
Awards:
Silver Clio
Gold AME
Silver Dubai Lynx
Shortlist Effies
Nail ADC
Bronze ADC
Bronze The One Show
#THEORIGINALINME
The new MINI. The new Original. A car as cheeky, cool and fun as the very first MINI model – only better. A vehicle with heritage and charm, equipped with today's latest and greatest technologies – to be launched in a region that celebrates old traditions yet at the same time creates new innovative superlatives every day.
And so we saw to touch the lives of like-minded individuals in the Middle East, by asking them to show us their originality. How? Through the social media networks. But adding #TheOriginalInME their Twitter and Instagram content would be automatically uploaded on MINI's Original microsite.
This is how we gave MINI's fans, friends and followers a voice and a reason to celebrate. But see for yourself…
Awards:
Finalist AME
Shortlist Effies
BMW ORIGINAL PARTS
Our light-hearted campaign for BMW Original Parts countered the common consumer belief that since counterfeit products look the same they must perform the same.
Awards:
Gold SCA (SUMMIT CREATIVE AWARDS)
Bronz SCA (SUMMIT CREATIVE AWARDS)
MINI BRAND MASTERS
MINI recently launched its Corporate Sales Program but not many knew. Why? Because Corporate Sales is something new to MINI, a brand known for its cheeky, provocative, and edgy marketing vibe. MINI also knew that typical forms of B2B promotions were just too boring and hard-selling for companies. Besides, flyers and salesmen were just not MINI's style.
To start talking corporate so that companies would take MINI seriously and show interest in the sales program proved daunting - until we found the formula. Instead of employing its usual witty brand-speak, we let the hardcore masters of successful home-grown brands - speak for and in behalf of MINI. We invited influential start-ups like JadoPado, Careem, and Brownbook to battle it out in what we called the MINI Brandmasters, encouraging them to promote their brand -and our own brand, MINI- in a month-long competition.
Our solution was simple: If corporate didn't like to listen, perhaps they preferred to talk. So we gave them something to talk about. We selected the above-mentioned corporate brands based on their personality, digital footprint, and influence. We gave each a branded MINI for one month, and challenged each one to promote their business the MINI way. The loudest to make social media noise would win their MINI for 6 months, free of charge!
Awards:
Finalist AME
Shortlist Effies
BMW STORIES
BMW driving pleasure comes in different shapes and sizes – designed for different personalities and lifestyles. Choosing a BMW is something very personal; and there are a variety of reasons why people drive a BMW. We have asked people all over the Middle East region why.
The result was amazing, thousands of stories shared by BMW fans from around the region, millions of impressions and shares on social media.
Awards:
Finalist AME
Shortlist Effies MENA
Shortlist Effies GWA
Gold Deutscher Media
Finalist Cresta Awards
Gold Auto Vision
LUTHANSA RAMADAN CAMPAIGN
Recognizing its need to connect with the Muslim community on a regional and global level, Lufthansa's Middle East Office wanted a resource-efficient campaign that would give them enough voice & leverage during Ramadan. It was especially important for Lufthansa to mark its own territory in a region abounding with equally strong local brands. By creating a fully-digital campaign we called "Lufthansa Ramadan Rewards," we successfully reached the large international target group desired by utilizing strategic Social Engine Marketing, Search Engine Optimization, targeted social media management, and online advertising.
Awards:
Finalist AME
Shortlist Effies
BMW i8 Challange
In a region whose language is speed and performance, we demonstrated a revolutionary car concept with: speed and performance. With the BMW i8 Challenge, an online quiz which tested product knowledge in the fastest possible time, we successfully demonstrated how the BMW i8 electric-hybrid was built from scratch and from the ground up. The result, a game of performance that was played around 10 times on average by more than 3,000 new leads, and up to 1,790 times by a doctor (a highly potential prospect) in Saudi Arabia.
Awards:
Finalist AME