Urban Style - MINI Paceman
The Mini Paceman is a subcompact, three door crossover SUV based on the crossover Mini Countryman, and built by Mini.
With striking exterior lines, premium technology and optional ALL4 all-wheel drive, the Paceman looks sharp and handles even sharper. It's motoring design with bite for those who savor a life well lived. To introduce the MINI Paceman in the Middle East, we created an experiential activation roadshow, interactive, design oriented and made for the those who savor a life well lived.
The Concept
We started on a white paper, creating the pace, imagining the experience, building a world around MINI that is made for MINI, the design puts the focus - ofcourse - on the all-new MINI Paceman, the hero, in an inviromnment that is split into two part - Urban and Style (luxurious)
The Physical Space
The activation is accessible from all angles, the split design allows visitors to experience both areas in a different eye.
Interactivity
The space is filled with interactive technologies and installation that was made to entertain, inform and help visitors book a test drive on location.
A 3D Cutout installation that allows viewers to read read two words at the same time just by changing perspective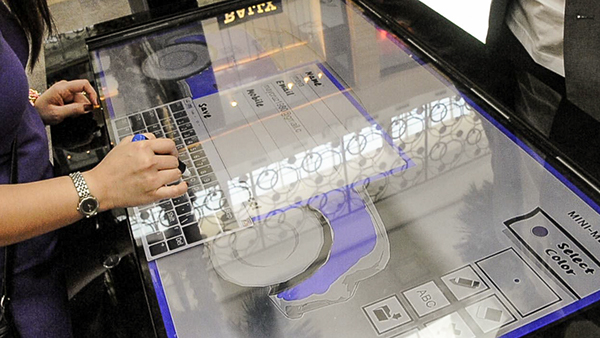 Users can create their own MINI paceman art, and share it on social media directly, more than 800 User generated arts were created an shared on different social media channels
Augmented reality
spec sheet
to know more about the MINI Paceman, all one has to do, is hold the provided tablet, and wal around the car to see live information, technical and design based.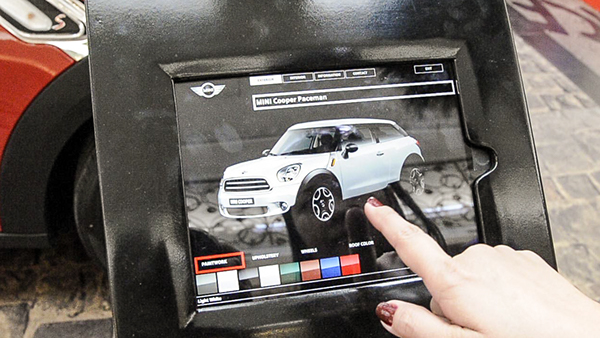 Individulized
Test drive
application
on location